Reconquista
Spring 1151
Orders:
Portugal: Robert Gesualdo
F Oporto S Coimbra
A Coimbra S Oporto
Leon: musashisamurai
Lisbon move Duoro
Salamanca support Lisbon to Duoro (cut, dislodged, destroyed)
Galicia move Leon
Castille: Morg
Guadalajara->Toledo
Pamplona->Rioja
Leon->Zamora
Avila->Salamanca
Valladolid S Avila->Salamanca
Aragon: ninjaruler
Zaragosa suppot valencia to hold.
Valencia Hold.
Tortosa move to Balearic Sea
Palma move to mediteranean Sea.
Almohads: Beregon
NMR
Map: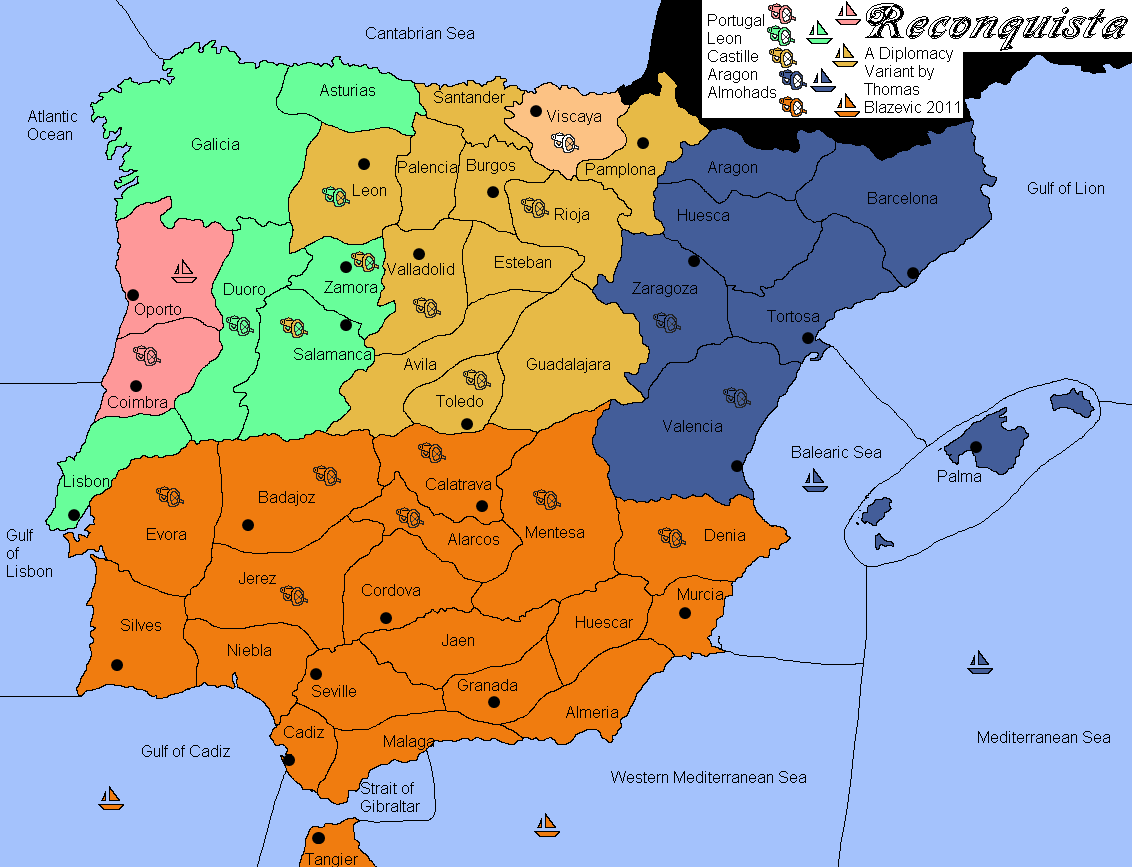 Next orders are due
Wednesday at Midnight? whatever (GMT-6).
This was NMR #1 for Beregon, if he NMRs again next round I will need to find a replacement.