Alright, so, back to the final board of the PDVT, or as I've taken to calling it in my head, Most Likely The Greatest Versailles Game Ever Played, Statistically Speaking. Not having participated in every single Versailles game ever played (or have I?), I can't say for certain that it actually is. But, logic would indicate it's at or near the top of the list, definitely for this site, maybe for the whole internet diplomacy community in general, considering how much more popular playdip is than other dip websites, so it makes sense that most of the better online players would end up here. Anyways, I'm rambling now. My point is, this is an extremely high level game, on a complex map, with seven top rate players. In other words, a very serious game. As such, I'm going to treat it accordingly.*
New to this week's post, and likely
only
for this week's post, instead of numbers for odds you'll be getting pictures. Why you might ask? Because I'm tired while I'm writing this, and I think a lot of things are good ideas when I'm tired, I might answer. Or I might tell you to mind your own beeswax you stinking son of a bear and a gopher, and get off my abandoned property too!, if I'm talking in my sleep again. Really it's a toss up which answer you'll get, in my opinion.
Now, for the odds!
(odds with numbers provided by request, as well as odds for bets not listed, as always)
Solo odds by country:
Britain
France
Italy
Germany
Poland
Turkey
USSR
Any Minor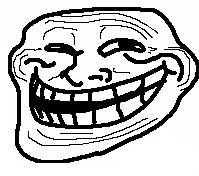 It occurs to me that possibly you're not supposed to have this many images in one post
I can't find anything in the guidelines either way though, so I'm going to go ahead and risk it. If it's an issue, just shoot me a pm or a comment or something, and I'll be happy to fix it up and try and find some other method to get the pictures out to the minors (funny because it's not masses, and the Versailles connection
).
Over/Unders:
Yeah right. Like I'm gonna do that
Odds that a member of the classicists solos:
(remember, the classicists in the game are: Major B, AlmanMEin, poorfool, Mozzarella, and JonS.)
Some of the pictures the connection to the numerical odds is clear, some it's tenuous at best, and some there simply isn't any beyond they were the right color
I'll be happy to explain my "reasoning" for picking the picture I did, but doing so ahead of time when it's so much more likely that people would just skip over it seems like a waste of time I could be spending not-sleeping instead
And now for an exciting new section, the open response section!
Turkey wrote:Should we vote to name a more respectful odds maker?
Yes please, but make sure the vote is public, and I'll only agree to it if I'm the vote counter and moderator of any debates held before-hand
Germany wrote:Perhaps. The guy seems to be a bit off his rocker. For some inexplicable, totally incomprehensible reason, he has suddenly substantially changed Germany's odds of winning. What's that all about???
Must've been a clerical error. As for being off my rocker, to mix a metaphor, that's like the pot calling the kettle black
Italy wrote:Nano ok is just a hanger on. He lives in the chat pages. Anyone ever played him in a game? Can he actually play? Or is that just my diminishing odds taking? Those in the game know that all the action is in the private messages. But to make that public would not help the player. Al is the PP king.
Al is the PP king, no dispute here. I may or may not have a home in the chat pages, but you'll never know now since I won't be inviting you over for dinner after those hurtful words. Nobody has ever played me in a game. Not anyone, not ever. In fact, I'm not even sure what this website is for. When I saw the term "playdip," I thought this was a website dedicated to playing baseball while chewing tobacco. I think I might be lost. Can someone please explain to me what exactly a "Lepanto" is, and why it's apparently good with Turkey. I've never heard of mixing dipping and Turkey before, but then again, I'd also never heard of anyone rambling nearly as much as I do sometimes before I found a thread full of people doing nothing but rambling. I took a magical mystery tour on that thread, I'll tell you that much. Reminded me of the time I was visiting the octupus's garden in my yellow submarine, and saw the walrus for the first time ever the third time. Did that answer your question? What's that, you didn't ask one? Well, this must be pretty uncomfortable for you then
Moving on.
There's no one behind this curtain, so don't even bother looking wrote:Wow, Nanook has you at 3 to 1, TE....

Tough luck on the 15 to 1, GSMX. I'm sure you'll bounce back.
Actually, I have TE at 2/1 odds. Might make a good hedge bet with Britain at five orange pips, if you indeed believe the man hiding behind the curtain that Britain is TE. I have no idea whether that's true or not, I imagine only some combination of those seven and the waffle gods know that.
Last one, that was actually posted on a different thread but I'll put it here, instead of there.
JonS wrote:I'm almost positive I'm not allowed to place a bet on the tournament as a participant...but what if I just take the Pete Rose path, and bet only on myself?

I'd like to wager one True Love's Kiss that JonS takes this in a solo!! (Can be delivered by anyone, as long as they qualify....

looking at you Charlie

)

And I'll wager 500,000 pork bellies that the Classicists take the win.

But i should probably hedge out both those bets....so give me 50 gold pieces on Thorntonian Empire soloing as well.

Unless one to three of these are wildly illegal, in which case they never happened.

Except in my heart.

Charlie....
500,00 pork bellies? Lucky for you I have a cousin that works in the meat packing industry (I have several actually, but only one
actually
works in the meat packing industry, if you see what I'm saying, but I've already said too much
). I'll take that bet, at whatever I gave, even odds I think. As for the JonS soloing bet, at 8/1 odds, that means you'll be getting 8 True Love's Kisses. Serious question, can one person handle that many? After all, every disney fairy tale ever says it's the most powerful magic there is, many in almost exactly those words, and to give 8 to one person...especially JonS, who already wields a lot of power as the classicist mod who responds to people's applications...well, I'm a little afraid his body might not be able to handle it, frankly. The question is, would he go into an eternal-ish slumber, or transcend to a higher plain? I'll accept the bet, if only in the hopes of finding out the answer
Maybe if Pete Rose had hedged his bets, he'd be in the hall now.
Weekly links, because no I didn't forget them and yes that was a lot of scrolling you had to do to skip forward to them
Link to game:
http://www.playdiplomacy.com/game_play_ ... e_id=94035
Christmas-themed item, because I started writing this on Christmas, with the unrealized goal of posting it on Christmas:
https://www.youtube.com/watch?v=TX87QQLVD5k
Baby Animal:
Hope everyone had/is having an excellent Christmas/Hanukkah/Kwanzaa/Assorted Other Pagan Celebration/Festivus!!!
*I'm aware that there's about a 100% chance 75-90% of people reading this assume that first paragraph was sarcastic. Only the last sentence was. 75% of the time, I'm silly all of the time.
Latest Version Here:
viewtopic.php?f=663&t=47975