Classicist game 136516. Cicero has ended on March 11th. Thanks to dib for setting it up.
Here are the players and final result:
ENGLAND: lb1785 (SOLO WIN)
FRANCE: Shyvve
ITALY: DirtyHarry
GERMANY: Alman
AUSTRIA: Gavrilo Princip
TURKEY: GPD
RUSSIA: Charleroi
The final board state: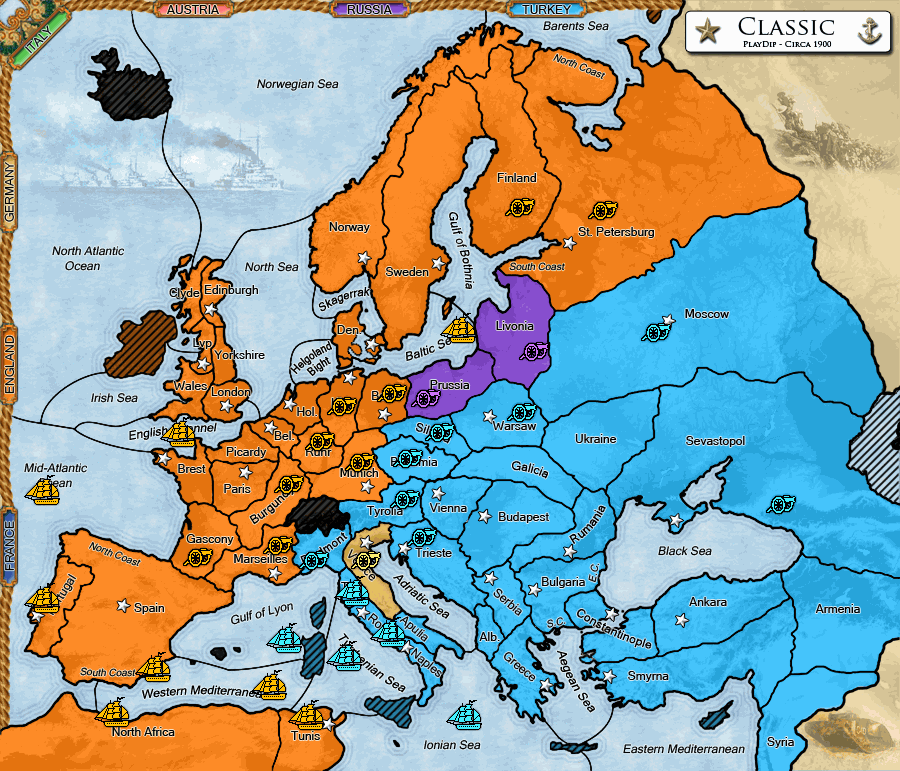 I of course enjoyed a lot this game, obviously due to the result, but also the good communication by the players (though I have to say my multiple stabs didn't exactly allow the conversations to blossom into true long-term cooperation).
I hope to be able to write a complete AAR soon, but I may have to do this bit by bit; meanwhile, if other players want to tell their own stories I'd love to hear them!