No retreats this turn, so we will move to Spring 3001 Orders.
I took the liberty of making the builds myself as there is no other choice than what I put on the map. I assume you would have done the same thing.
Spring Orders due Saturday 4/21/12 at 7:30PM! Don't NMR please!
Mordor: 2 builds
Gondor: 1 builds
Elves: 2 builds
Rohan: 2 builds
Isengard: 2 builds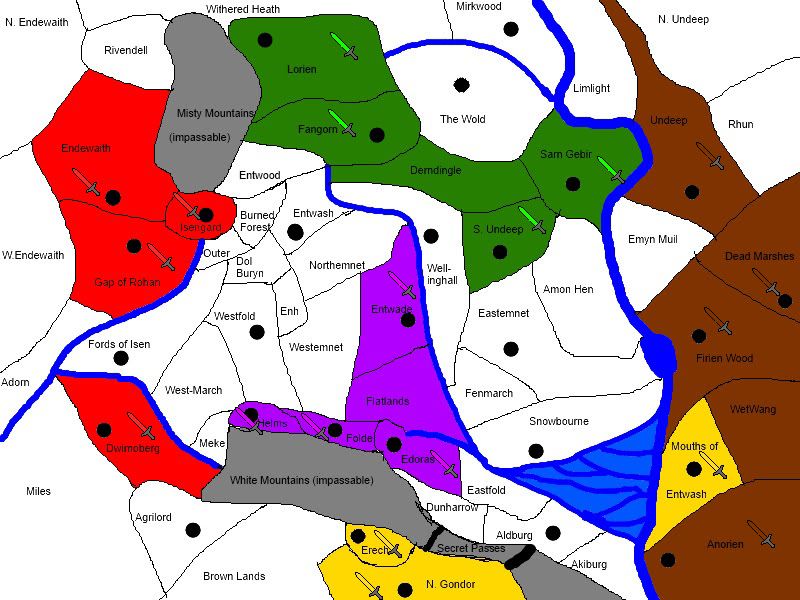 Mordor:
WetWang-anorien
Gondor:
All hold
Isengard:
Endewraith HOLD
Fords of Isen move Dwimoberg
Rohan:
Flatlands move Entwade
Folde Hold
Elves:
demdingle move S undeep
the wold move Sarn gebir