Finland comes under extreme pressure, and seems unlikely to survive much longer. meanwhile, Polish troops don't recieve orders, and their last stronghold is totally surrounded. The Russo-Swedish juggernaut now clearly dominates the board.
Two retreats needed from Finland--retreats from Sundsvall and GoR.
Please retreat ASAP, but no later than
10:30 PM EST on Thursday, February 16th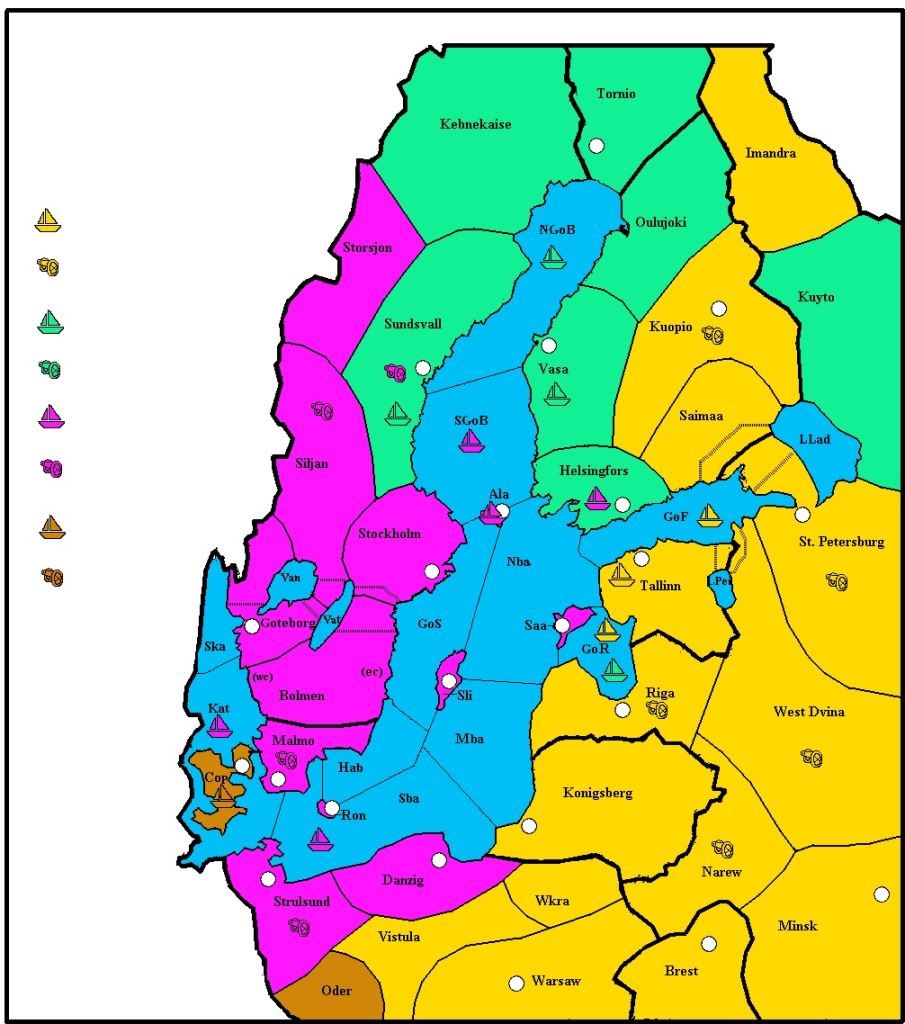 Orders:
Finland:
F GOR-NBA--Bounced, dislodged 2-1
F VASA-HELSINGFORS--Bounced
F KEBNEKAISE-NGOB
F SUNDSVALL S F KEBNEKAISE-NGOB--Support cut, dislodged 3-1
Sweden:
Stockholm-Sundsvall
SGoB S Stockholm-Sundsvall
Siljan S Stockholm-Sundsvall
Goteberg-Kat
Malmo-Cop--Bounced
Ron-Sba
Nba-Helsingfors
Ala-Nba--Bounced
Russia:
A Kuopio support Nba to Helsingfors
F St. Petersburg move Gulf of Finland
F Tallinn support Riga to Gulf of Riga
F Riga move Gulf of Riga
A Narew hold
A Konigsberg move Riga
A West Dvina move St. Petersburg
A Minsk move West Dvina
Poland:
NMR
as always, please point out any mistakes.