Apologiees for the delay.
few battles happen this turn, but there is much maneuver. Poland slips into the Kattegat, and Russia exploits a crack in Finland's armor to land an army in Finland proper.
no retreats, so Fall 1905 Orders are due at 6:30 AM EST on Saturday, Febuary 4th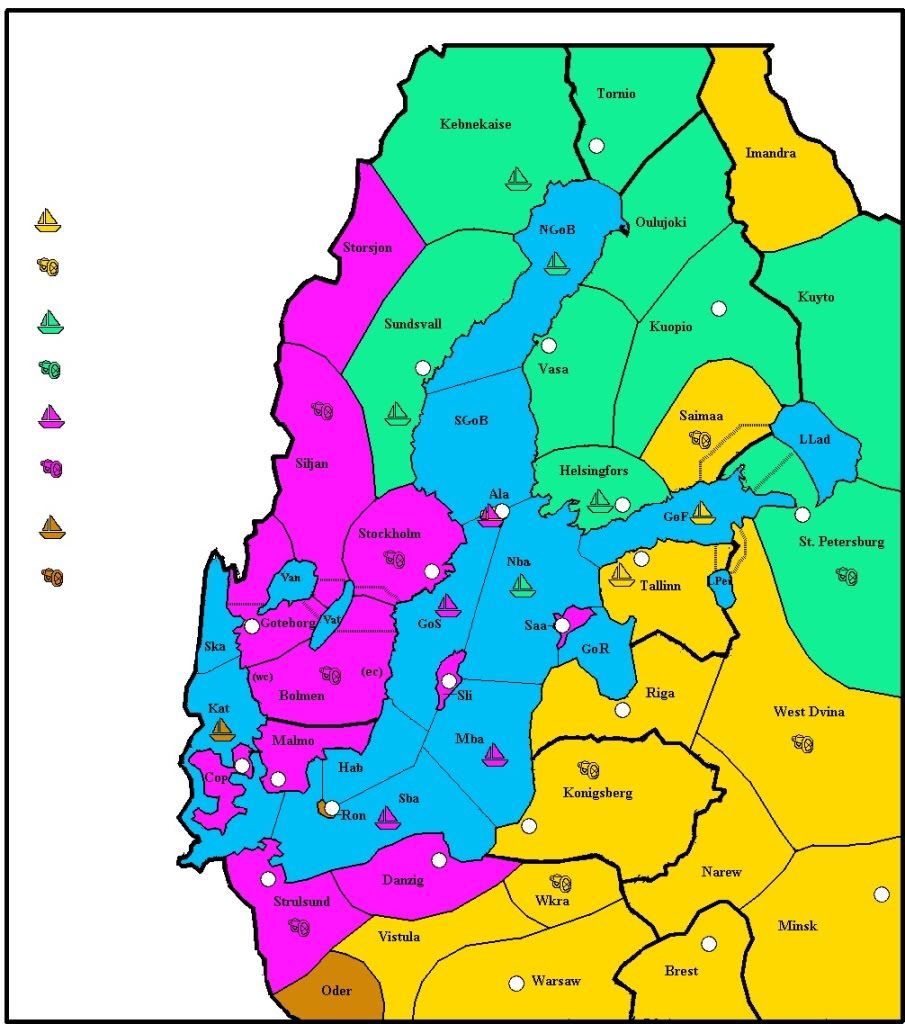 Orders:
Poland:
Fleet Sba move Kat
Sweden:
Malmo-Sba
Bolmen S Stockholm Hold
Siljan S Stockholm Hold
Stockholm Dance--Depends. can they dance like the Doctor dances?
Danzig-Strulsund
Sli-Mba
Nba-Ala
GoS S Nba-Ala
Finland:
F KEBNEKAISE S F SUNDSVALL
F SUNDSVALL S F NGOB-SGOB
F NGOB-SGOB
F SGOB-NBA
F HELSINGFORS S F SGOB-NBA
A ST. PETERBURG S F SBA-TALLINN--Illegal order changed to hold.
Russia:
F GoF convoy W Dvina to Saimaa
F Tallinn move Nba--Bounced 2-1
A W Dvina move Saimaa
A Konigsberg move Danzig--Bounced 1-1
A Narew move W Dvina
A Wkra move Danzig--Bounced 1-1