the board is suddenly crowded as countries train armies and build fleets for the upcoming storm.
Spring 1902 Orders are due at 5:30 PM EST on Friday, December 2nd
Map: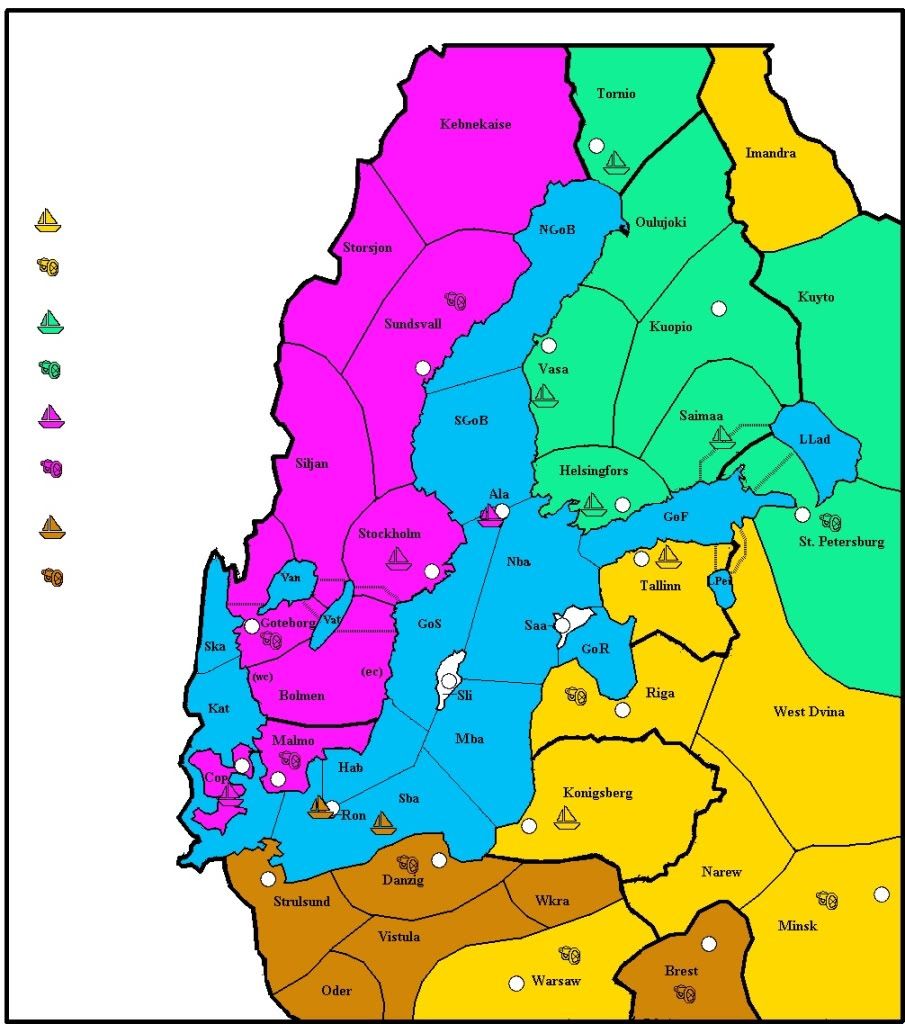 Orders:
Finland:
Build fleet Vasa
Build F Helsingfors
Russia:
Armies in Riga and Minsk, please.
Poland:
Build A(Danzig)
Sweden:
A Sundsvall
F Stockholm
A Goteberg
NOTE: from December 5th to December 12th I will have limited access to a computer. there is a chance I'll be able to upload the map--but I should still be able to adjudicate, and just say where the units should be. sorry for any inconvenience.