this Fall brings major conflict to the East and South, as Poland and Finland war with Russia. Russia and Poland are under major stress as both lose a home center, yet Russia manages to pull through with two builds, while Poland ends with a single build.
Sweden gets the cream of the crop this turn, and seized three neutral supply centers.
also, somewhat amusingly, we see via order-commentary that this was a rather nerve-racking turn!
quite amazingly, whether by luck or good diplomacy, there isn't a single bounce this phase--all orders succeeded.
Builds:
Sweden--3 builds
Poland--1 build
Finland--2 builds
Russia--2 builds
Winter 1901 Builds are due at 4:30 PM EST on November 29th
Map: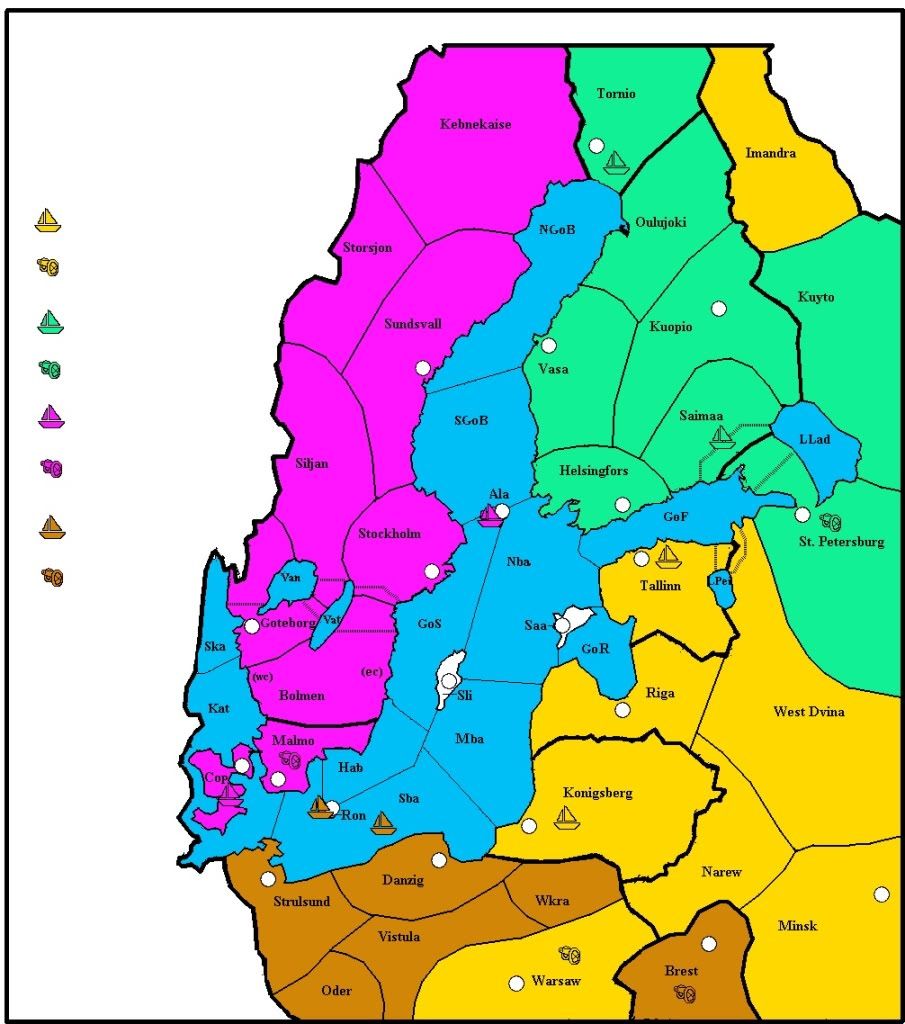 Orders:
Russia:
F W Dvina to Tallinn
F Riga to Konigsberg
A Narew to Warsaw
Holding my breath on this one.
Poland:
F (South Baltic) - Ronne
F (Danzig) - South Baltic
A (Brest) HOLD
Finland:
A KUYTO-ST. PETERSBURG
F SAIMAA S A KUYTO-ST. PETERSBURG
F NGOB-TORNIO
Sweden:
Bolmen-Malmo
Kat-Cop
SGoB-Ala
People everywhere pray I'm not attacked
Please point out any mistakes