Ok, so we're having some difficulties. I have given Yhanthlei notice that Winter was his last NMR without being replaced. I gave him a little extra time because the message notifying him of his winter build hasn't yet left my outbox. Should there be another NMR by Great Britain, I will find a replacement and Spring will start again (though everyone is free to finalize to speed it along).
I will need spring 1846 orders by
Saturday the 11th at 1600PST or 2400GMT
. Strict deadlines are in effect.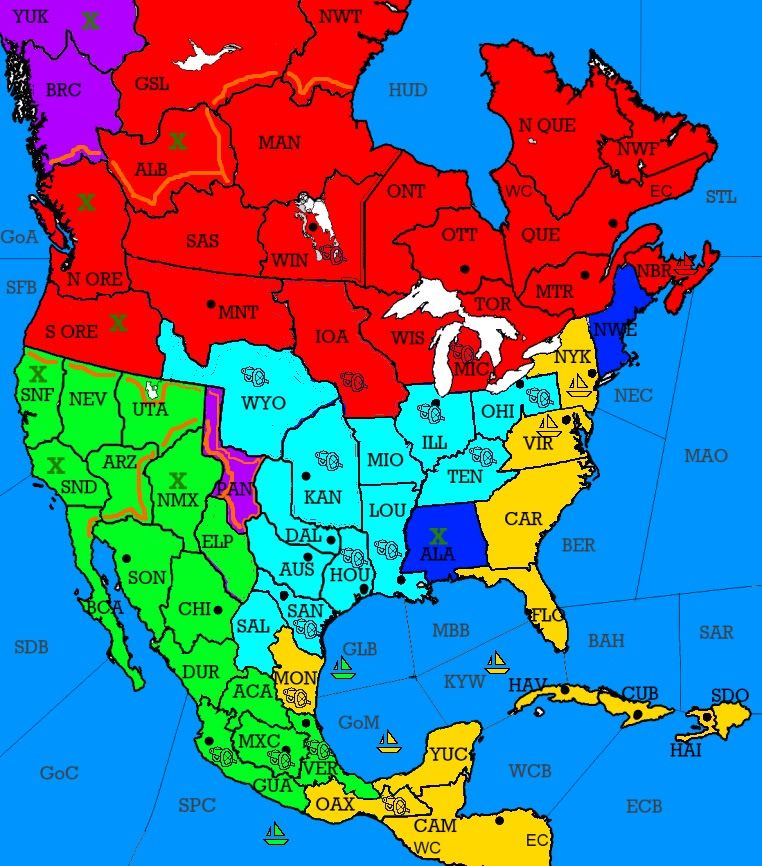 13/24 SCs needed for victory
4/6 NUs remaining
Winter orders were:
Great Britain
-Yhanthlei
NMR
Texas
-Presser84
build army HOU