You've made it through another year and gained plunder. Your neighbor and rival meanwhile has to freeze out in the cold. It's a good think the gods choose to favor you otherwise things would be entirely different. As you look upon your great bounteous feast, you decide perhaps your tribe should start a day of thanksgiving in their honor. And then you promptly continue to gorge yourself.
Unfortunately we have to officially say good-bye to another player. Cheesers52's
Franci
lost their last unit and territory in Spring and were unable to find it unoccupied at the end of Fall. Hats off to him for a good game.
Builds/Disbands will be due by 1200hrs Saturday the 29th PST or by 2000hrs GMT.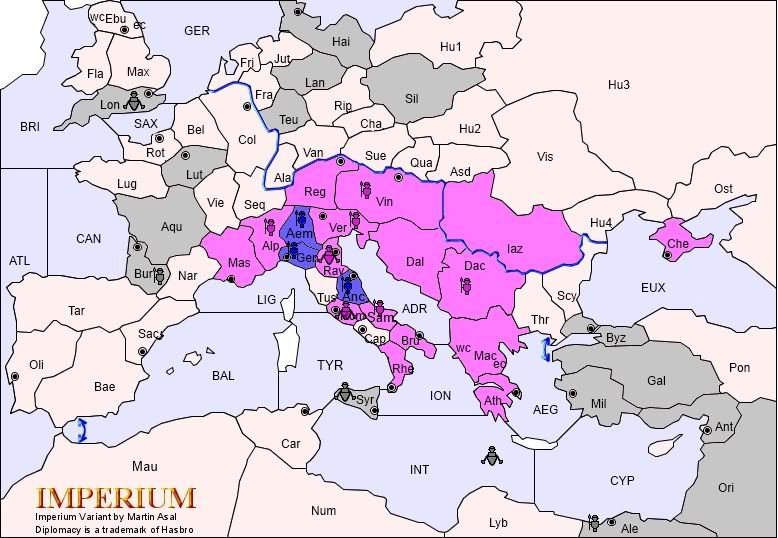 The retreat was:
Vandali
-Willie900
retreat AEM