Clang...Clang
pounds the hammer upon the steel resting on an anvil.
Rrrt-rrruh Rrrt-rrruh
rips the saw tearing its way through the thick logs of wood. Ahhhh... The instruments of war are being created. It's music to your ears. Soon these newly fashioned weapons will be used to slaughter your enemies. In fact, let's start that right now.
Spring 405 orders will be due Monday October 24th at 1700 PST or 0100 on Tuesday the 25th GMT.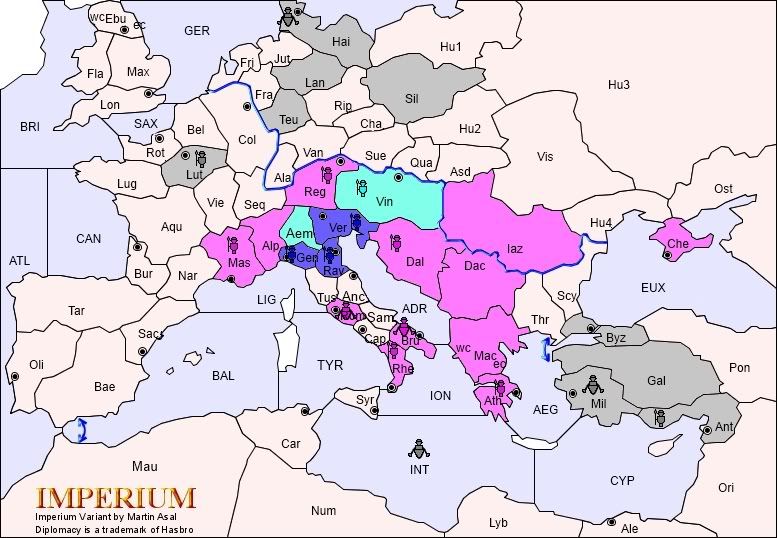 Winter orders were:
Gothi
-Diplomat42
A Reg
A Rhe
A Ath
Hunni
-Pedros
Fleets Hai, Mil
Vandali
-Willie900
A Rav