Alright,
So we've got the first retreat of the game finished, and quick too
.
So on to Fall Orders, all players have until 0900 PST (GMT-8) Tuesday Sept 27th or 1700 GMT Tuesday Sept 27th. For EST just add 3 hrs to PST. Remember if you haven't secured enough SCs by the end of Fall, this winter you will have to disband your forces until you have enough loot to keep them happy. So this phase could make or break you.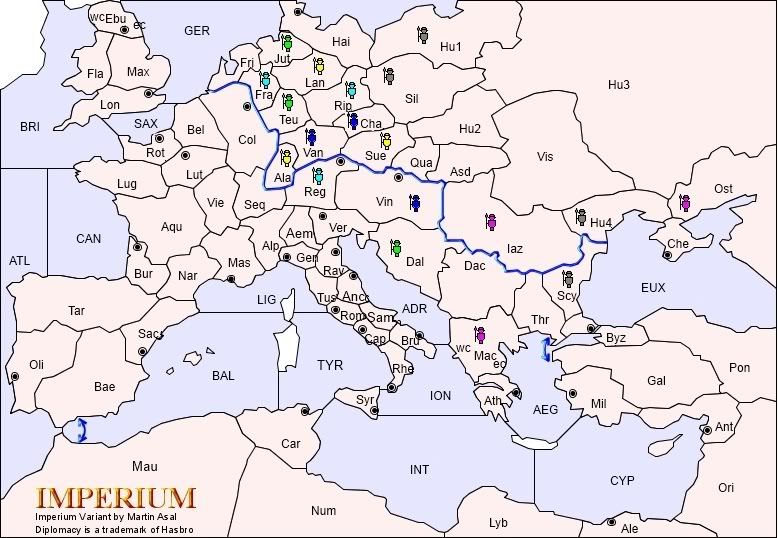 Vandali (blue)-Willie900
Sil-Cha
Until then Good Luck,
We'll see who has it to survive and who falls by the wayside.