Dwiltse1114 wrote:bolded underlined---again what (for once) gives telleo a town clear from me and yall can argue that I would keep telleo alive as scum which would be true but I also wouldn't choose to not kill anyone

as scum I most likely would have went for bk

(ufo) as he is also kinda an overall town read...
Dwiltse1114 wrote:2 theres a difference between giving up in a game and not even trying had I wanted to give up and just been lynched I would have made 2 posts day 1 with nothing in them and if I didn't get lynched day 1 did the same day 2... but yet I still try where and when I am able which makes that narrative u built for me false... had I been scum I wuld have had no qualms for voting telleo last night and taking it to a 50-50 at worst (seeing as how no one else was on so close to EOD which was evident) and even

as scum had I not done such u kier would have died last night

...
These are from adjacent posts, seven minutes apart. And then below you suggest that you think 3v1 would be better than 2v1 so might not kill anyone - more inconsistency. What changed?
Dwiltse1114 wrote:

bkbkbk wrote:The question then is why Telleo is still alive. Telleo, why doesn't scum-Keirador kill you last night? In that scenario he's going to push on dwilt for the last lynch and you're the only one who's expressed doubts about that.

Doesn't he just kill you and gently massage my confirmation bias to get the win? Seems to me that the only person who keeps you alive last night as scum is dwilt

.

bolded underlined--- false assumption experienced scum players would also keep all players alive to not take it down to a 2 vs 1 scenario rather then a 3 vs 1... also in the fact that telleo had doubts it would have been weird for a scum me to kill her in any scenario and im pretty sure any three of you would realize that and easily use it as a frame...
3v1 is only preferable to 2v1 for scum under the assumption that town is lynching randomly, which we're not. If I'm scum, I kill Telleo last night. Leaving Telleo alive as a plot to frame you would be a bizarre play.
Dwiltse1114 wrote:

bkbkbk wrote:Bolded is the key thing for me. I

never feel great about this sort of reasoning because it assumes scum are bold enough to go for the big play like that, and I don't think many people are.

Especially when we don't play with hard deadlines on this site - look how much time you all had past the original deadline at the end of day 1.

underlined--- underlined is the key thing for me... had I been a none caring scum like kier wants to give meta/narrative too I would have voted telleo as already expressed as to why had I been scum as well as my choice of night kill...
I don't understand what you're saying here.
Dwiltse1114 wrote:

bkbkbk wrote:But like, Telleo, you've got this line of reasoning and you've got your reaction test stuff from yesterday -

why did you poison dwilt last night? Surely the play would have been to poison Keriador and then lynch dwilt in case you're wrong?

bolded underlined--- same result comes from the actions you lynch me im town whoever is poisoned dies with me and hopefully they are scum... in the current scenario I will die with whoever else is lynched so if kier is lynched and turns town well im still dieing with the dude as scum or as town so ill be dead EOD anyway with town having majority if I was scum... same scenario and end different route so not sure why ur worried about it...
You only die if you actually have the poison role, which isn't guaranteed if you're scum. This is why I said the play was to poison Keirador and lynch you, because if you flipped town then K would die. But the question was to Telleo.
Dwiltse1114 wrote:

bkbkbk wrote:Keirador, obviously.

not really obviously I haven't seen any scum hunting from u in any direction other then me...
Well no, because I think you're scum and I don't think Keirador is. You asked for my second choice though, and it's obviously not Telleo.
Dwiltse1114 wrote:

bkbkbk wrote:This is hilarious. Have you pursued a line of questioning anywhere?

no because I never pursue lines of questioning period... sure ill ask one or two questions here or there if I need something clarified but that's it... that's also me as being invested in the game to a degree that im caring about winning as town... so no I don't pursue lines of questioning at the very best of times when I absolutely wanna win as town and am invested in the game ill make mega narrative posts while still not asking any questions I refer u to any of my games on this account on this site...
But you said "And why has no one really pursued other lines of questioning elsewhere
other then me
?"... that would suggest you
have
pursued lines of questioning, wouldn't it? Is this a
lie
?
Dwiltse1114 wrote:and not to be that guy but even if I did use lines of question as a way to find scum for myself all my time has been invested in answering everyone elses questions and accusations directed at me in a means to defend myself to not see the other foolish towns here lynch a fellow townie and lose the game due to my lack of investment...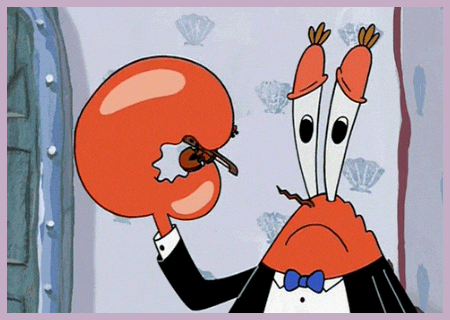 Yeah, sorry, no. Nobody was questioning you for most of the first two days until I arrived, and you showed little to no interest in finding scum then either.