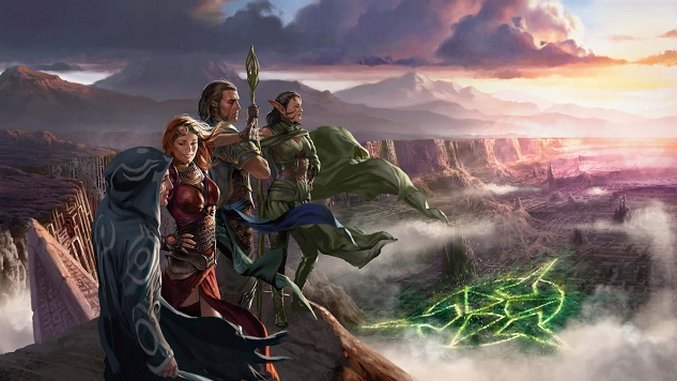 Welcome to Planeswalker Mafia, by Condude1 and Telleo!
The rules can be found
here
.
A countdown to the end of the current day/night can be found
here
.
The fantastic Nimb's vote submission form can be found
here
. Each of you will receive a PM shortly with your passcode. Please input your votes when you make them. Note that submission to this form is for my ease in counting, and for the ease of your fellow players in tracking votes. It is NOT the official submission of your vote, so if a vote is cast here but not in thread, it will not count, and if a vote is cast in thread but the submission is not updated immediately, it will still count.
This
is where votes will be tallied by the submission form, for ease in getting accurate counts.
Roster:
1. Sjg11 - Alive
2. Keirador - Alive
3. Condude1 - Alive
4. AKFD - TK'd Day One
5. kimpossible - Alive
6. Dwiltse1114 - Alive
7. Lecrae - Alive
8. GregorV - Alive
9. GeneralHankerchief - Alive
10. Blackswimmer - Alive
11. Fatmo - Alive
12. UpsideDownChuck - Alive
ISO Links:
Sjg11
Keirador
Condude1
AKFD
kimpossible
Dwiltse1114
Lecrae
GregorV
GeneralHankerchief
Blackswimmer
Fatmo
UDC
Reserves:
UFO Fever
Nanook
Justinrs2
Game Map:
Day One:
Checkpoint #1
GM Announcement/Checkpoint #2
End of Day One
Day Two:
Checkpoint #3
Checkpoint #4
End of Day Two