Reconquista
Fall 1154
My stay away from home was extended longer than I anticipated as I found out I have a wisdom tooth that will need removing soon.
Orders:
Portugal: Robert Gesualdo
NMR
Leon: musashisamurai
X_X
Castille: Morg
Rioja->Pamplona
Guadalajara->Zaragosa
Avila S Calatraba H
Salamanca S Badajoz H
Badajoz S Calatraba H (cut)
Calatraba S Badajoz H
Valladolid-> Esteban
Zamora->Valladolid
Leon S Duoro H
Aragon: ninjaruler
Strait of Gibratar move to caldiz
Balearic move to West Med
Almeria support Huescar to Granada
Huescar move to Granada
Denia Support Guadalajara to Mentesa (failed, no corresponding order)
Zaragoza move Valencia
Murcia move Huescar
Almohads: Palin
Fleet Tangier hold
Army Mentesa move Calatrava (bounce w/ Calatrava)
Army Alarcos support Army Mentesa move Calatrava
Army Jerez move Badajoz (bounce w/ Badajoz)
Army Silves hold
Army Granada hold (dislodged)
Map: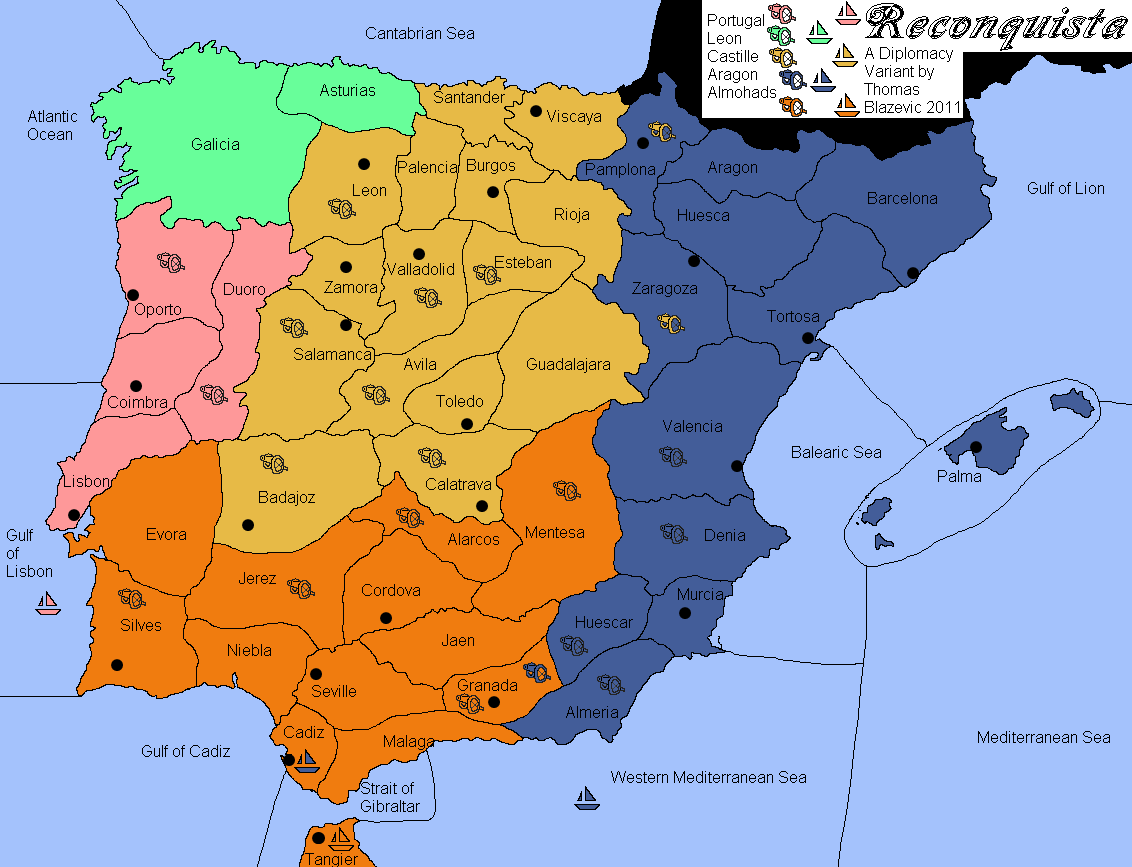 Fall retreats are due
Tuesday August 23 at Noon CST (GMT-6).
ALSO
Our player for Portugal has now NMRed twice consecutively and should be replaced. I will post a thread for it in the forum games section.