Reconquista
Winter 1150

Orders:
Portugal: Robert Gesualdo
Disband F Gulf of Lisbon
Leon: musashisamurai
-
Castille: Morg
Build valladolid.
Aragon: ninjaruler
build a fleet in tortosa
Almohads: Beregon
-
Map: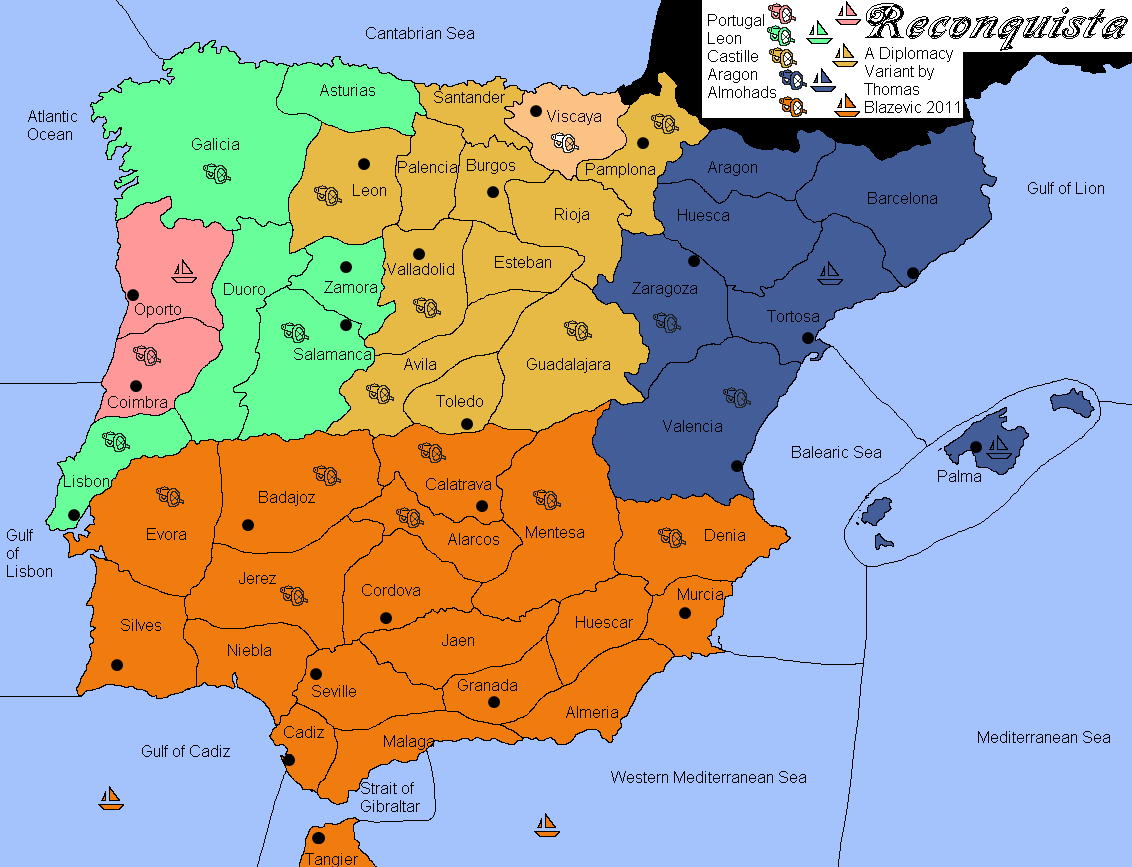 Next orders are due
Saturday July 9th at 8:00 PM CST (GMT-6).
Sorry for the delay, I was on vacation then had a concert to go to, now I've transferred my diplomacy stuff from my laptop to my new desktop. Things should roll pretty smoothly from now on.