Reconquista
Spring 1150
Orders:
Portugal: Robert Gesualdo
F Oporto M Atlantic
F Lisbon M Gulf of Lisbon
A Coimbra M Duoro (bounce w/ Zamora)
Leon: musashisamurai
Salamanca support Zamora to Duoro.
Zamora move to Duoro.
Leon move to Galicia.
Castille: Morg
Toledo -> Guadalajara
Burgos -> Rioja
Calatraba S Salamanca -> Badajoz (failed, no corresponding order)
Valladolid H
Aragon: ninjaruler
Barcelona move Gulf of Lion
Tortosa move Valencia
Zaragoza support Tortosa to Valencia
Almohads: Beregon
F Cadiz move Gulf of Cadiz
F Tangier move Strait of Gibraltar
A Murcia move Denia
A Valencia move Mentesa
A Cordova move Alarcos
A Granada move Huescar
A Seville move Jerez
A Badajoz support A Silves to Evora
A Silves move Evora
Map: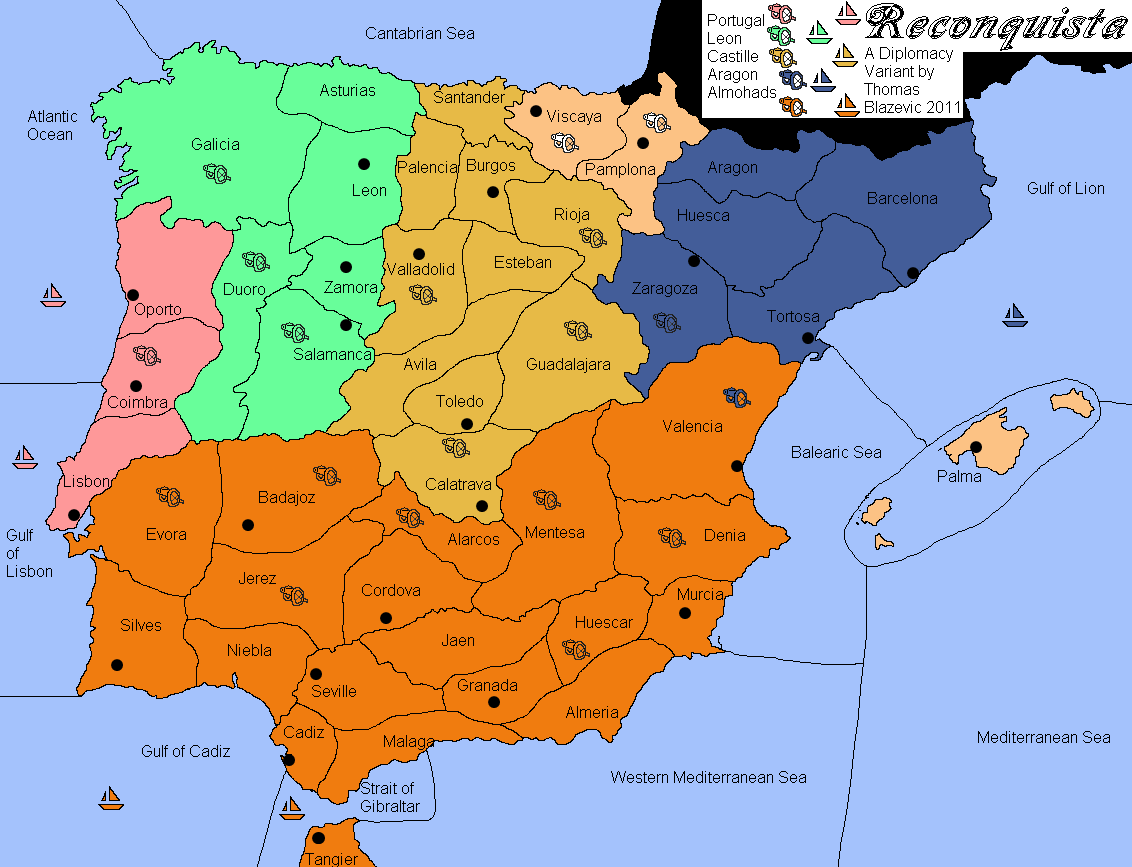 Deadline:
Next orders will be due
Wednesday June 29th at 5:00 PM CST (GMT-6.)
After this there will be a break as I will be on vacation Thursday - Monday for Independence Day.